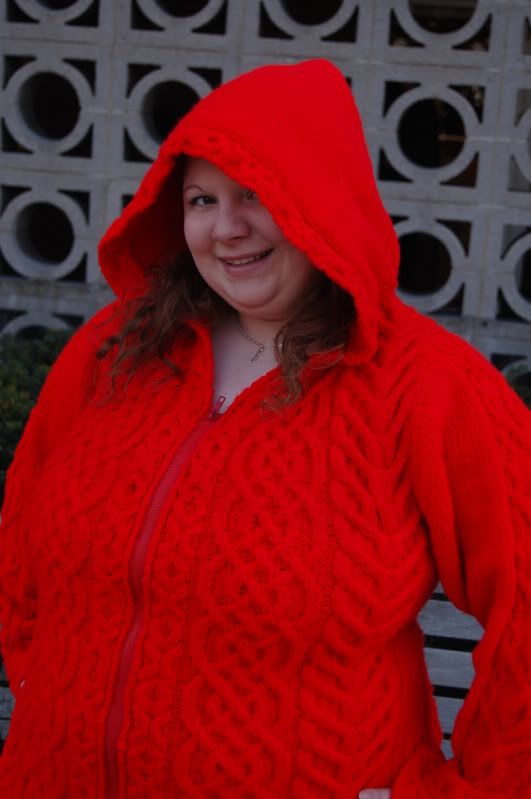 *SQUEEEEEEEEEEEEEEEEEEEEEEEEEEEEEEEEEEEEEEEEEEEEEEE*
KNITPICKS ACCEPTED MY SWEATER PATTERN!!!
*SQUEEEEEEEEEEEEEEEEEEEEEEEEEEEEEEEEEEEEEEEEEEEEEEE*
Today should have been awful. It's my five year anniversary (or would have been) with my ex-fiancee, the snow came down all day, and my health hasn't been the greatest. I've been dying to knit myself a sweater but with the holidays I don't have the time or money for yarn. Then when I got home I got an email from KnitPicks that said they accepted the sweater pattern I submitted two weeks ago for their independent designer program, and they'll send me the yarn to re-knit it! I'm so super excited, I've been rejected by Knitty about 4 times but this was the first pattern I submitted to KnitPicks. As if I needed another reason to love them.
The title is "Amanda's Aran", and I am so excited to get my Swish Worsted to knit it.